Biography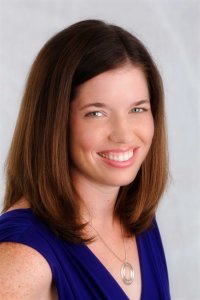 Jessica Koebbe is a pianist, certified meditation instructor, and founder of www.mindfulmusicpedagogy.com. She frequently presents workshops designed to help teachers and students work through or prevent performance anxiety, offering her workbooks, guided audio, and Mindful Music Pedagogy YouTube channel as resources. Her presentations and workshops have been selected for groups such as the International Keyboard Collaborative Arts Society's 2021 international conference, New York State Music Teachers Association 2021 state conference, and the National Association for Music Education's 2021 joint summer conference. She was invited to present at the Conservatorio de Musica de Puerto Rico in San Juan where she also performed with flutist Dr. Gina Hart-Kemper. For more information on her work, please visit www.mindfulmusicpedagogy.com/media-and-presentations
In addition to her Music Performance Anxiety work, she is Instructor of Music in Keyboard Arts at William Jewell College. She has previously served as faculty at Texas Wesleyan University, MidAmerica Nazarene University, and Kansas State University where she taught piano majors and minors, and courses such as Keyboard Skills, and Aural Skills.
She is active as a soloist and collaborative pianist, performing frequently with internationally recognized instrumentalists including those from the Fort Worth, Kansas City, Omaha, Topeka, and Santa Fe Symphonies as well as with singers from the Fort Worth, Nashville, and Cincinnati opera companies. She enjoys performing and teaching music of all genres, but especially enjoys championing lesser-known works by historically excluded composers. Her love of music and travel has resulted in opportunities to work and perform throughout the United States, Puerto Rico, Taiwan, France, and Germany.
As the director of the Puerto Rico Center for Collaborative Piano, she provides opportunities for professional, student, and amateur pianists to learn from some of the world's leading collaborative pianists and chamber musicians in a beautiful tropical island setting. For more information on that program, please visit www.prccp.org.
She holds degrees in piano performance, receiving her DMA from the University of Missouri-Kansas City Conservatory of Music and Dance, her Master of Music from Texas Christian University, and her Bachelor of Music from the University of Kansas (summa cum laude).